Innovative Email Marketing Agency
IT DELIVERS POWERFUL RESULTS WITH HIGH ROI
Why Your Brand Needs An
Email Strategy
Approximately 3.9 billion users worldwide use email for communication daily. That's more than half the world's population! And no social media platform can come close to the impact email marketing can have.
For you to leverage this potential and use it to your advantage, your business will need a robust, not to mention effective, email strategy that helps you connect with your prospective customers directly and engage them. Here at Brandix, we create cost-effective marketing solutions aimed at increasing your online visibility, too, with minimal effort from your side.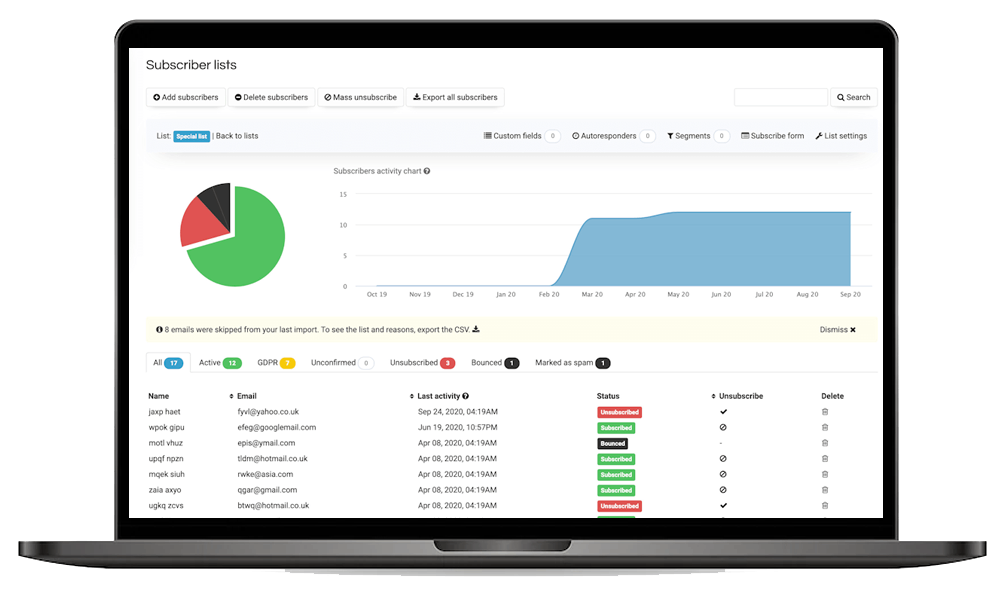 BRANDIX (BOOST YOUR BRAND)
5-Star service from the Marketing Agency You Can Really Trust
Wondering how our email marketing services can help boost your business? Check out what our clients have to say about our services!
Manage Your Email Marketing Easily & Effectively With Brandix
Proactive Agency
In business for decades, our experts are dedicated to exceeding your expectations! Everything is planned ahead of time. We are well-equipped and experienced enough to execute your campaign to produce accurate results successfully.
In-House Creative Team
unlike most, this email marketing agency does not outsource their work to other companies. With our bright in-house creative team, we can deduce brilliant marketing solutions for your company.
Transparent Approach
We believe in dealing with utmost honesty and transparency, especially with our clients. Everything from the planning and execution, including all the updates and tweaks to your marketing campaign, will be communicated regularly.
BUILD A LASTING RELATIONSHIP WITH CLIENT
Send The Right Message To The Right Customers At The Right Time.
Email marketing is a part of multichannel marketing that we perform by adopting a unique approach. Email is a very different style of communication compared to other media channels. Hence, the way prospective customers are communicated to (and appealed to) is very different.
Luckily, we have experts in the platform's algorithm that are well aware of when and how to target a customer to drive them to your website and, ultimately, convert. We keep track of the market trends, fully aware of the best strategy to implement to put your business a step closer towards greater visibility. Every effort we make while planning, researching and running your campaign is aimed at meeting and surpassing them, just like in the past.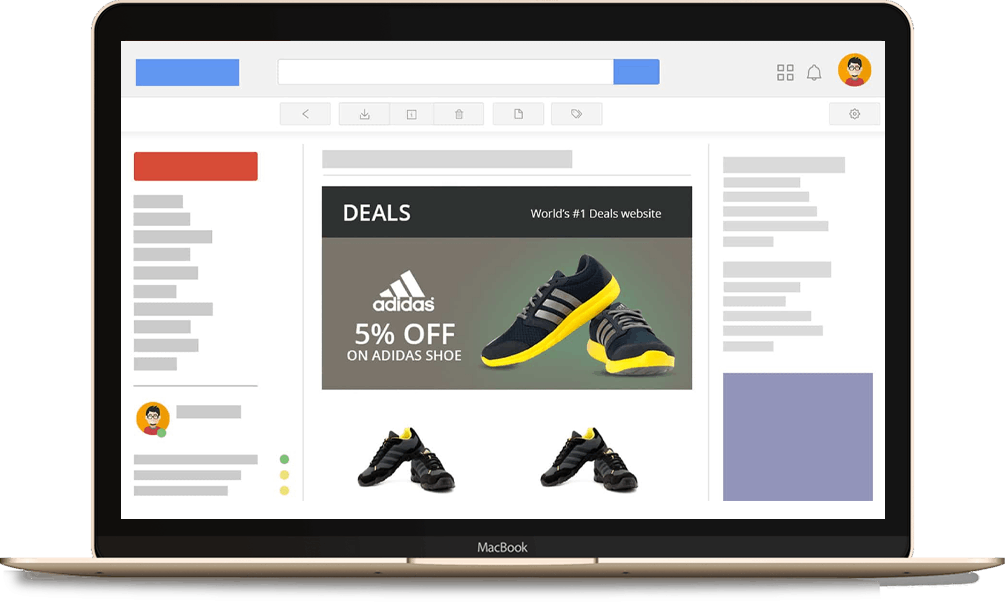 WE DESIGN EYE-CATCHING EMAIL MARKETING CAMPAIGNS
Targeted Asset Launch Campaigns
With more and more businesses entering the space, you need an email marketing agency that helps you stand out and drive your target audience towards your brand. Even if you're new, Brandix will help you navigate the space and equip you with extensive campaign reaction plans and data management processes that make cross-channel marketing much more manageable!
Working with our creative developers and designers, you can create responsive, attractive, and high-performing targeted emails. With the help of our excellent developers, we can ensure that they successfully render to all types of users and browsers. Along with dedicated account managers, you have an email marketing insulation that helps develop emails using HTML, CSS, and proprietary scripting languages based on your business needs. We handle everything from the day-to-day execution of your email programs to the administration, reporting, and optimization of email campaigns, producing results in multiple sales and profitability.
Email Marketing Without The Hassle
WANT AN EMAIL CAMPAIGN THAT BRINGS CUSTOMERS?
Why Work With Us?
Brandix has established itself as one of the leading digital marketing companies that offer proactive and result-oriented services, including email marketing. Take a look at the reasons why you should work with us:
Email Content Creation
Our in-house creative team has got it covered! We craft targeted and optimised emails to get your business into your prospect's inbox.
HTML Templates
Our developers will create responsive emails that render smoothly on all browsers and devices.
Potential Market Research
Keeping up with the marketing trends, we use our expertise and knowledge to use this information to devise strategies that will benefit your business!
Creative Email Designs
Working with the best of the best, our unique designs will leave your mind blown and encourage your audience to engage, interact and ultimately convert.
Automated Emails
Our series of automated emails will reach the right person at the right time, giving your brand the kind of traffic it needs.
Audience Segmentation
Interact with your audience effectively by segmenting. We reach out to a smaller subset of your audience with exactly what they need, improving your organic conversions.
Our Email Marketing Approach Is Strategic, Innovative And Audience-Led
Brandix is a full-service email marketing agency focused on using email marketing as a growth strategy for our clients. We begin by understanding the client's business and what they sell and stand for. Then, we mark the target audience they aim to reach out to. After which, our team of experts, including email marketing consultants, develop a customer-centric, optimised and attractive campaign that appeals to your prospective customer to the point that they are practically forced to check your business – ultimately resulting in more conversions and growth.
Email Marketing FAQs
1. Is Email Marketing effective?
Absotutely! There are millions of people using email for conversation, business and marketing daily. Even if you put up content online, it does not guarantee that your target audience is going to see it. You need email marketing to reach out to them in their inbox, and direct them right to your brand.
2. Should I design my email using a template?
There are many email service providers that can supply you with some templates. You can either use them or go for a custom design. Customising it might cost you a bit much but it promotes brand consistency.
3. Should I send out newsletters?
Email newsletters include advertisements and special offers. Since they cover border topics, they can be avoided. It is recommended that you rather segment a portion of your audience, produce more targeted and well optimised emails and send them out regularly instead
4. What is meant by lead nurturing?
The term refers to cultivating and establishing relationships with the buyers. This involves communication, listening and understanding their requirements and then providing them exactly what they need.
5. Will you help me plan my email campaign strategy?
Of course! Our company offers professional email marketing services that involve planning and execution and everything in between.
6. What are the metrics to measure the success of email marketing?
Although there are many, the four major ones that you should regularly track are: Inbox rates, Bounce rates, Spam reports, and unsubscribes.

It won't take long before your company becomes the next big thing. Get in touch with us now and let us help you become the leading name in your industry.