We Create Digital Experiences That Excite And Inspire
LETS DEVELOP YOUR VISION WITH BRANDIX
A Vibrant and Exciting Website
Development Agency
Brandix is the UK's leading web designing company that has experience building state-of-the-art websites for dozens of clients over the years. Given our work's extraordinary creativity and finesse, we help our client's businesses stand out in the industry. Our goal is to increase business brand visibility and conversion using captivating graphics and a robust website while keeping our pricing marketing competitive at a level that even small business owners can afford!
Here at Brandix, we understand that websites do business, especially if you're an utterly online-based brand. So, our website development includes learning about the company's objectives, business requirements, and what they stand for. That, combined with our technical expertise and creative instincts, produces the excellent result we're known in the industry for!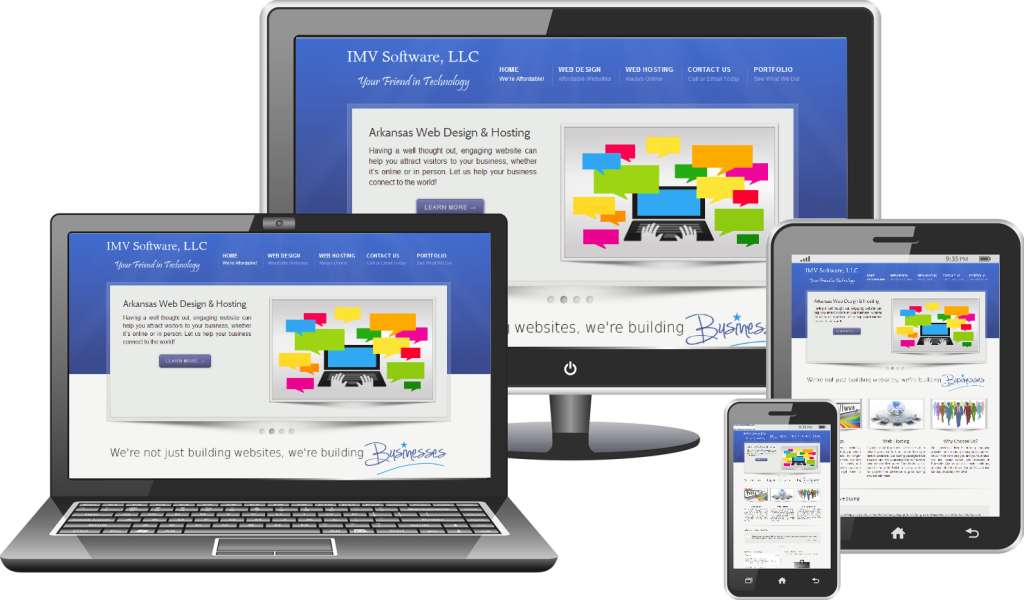 BRANDIX (BOOST YOUR BRAND)
5-Star service from the Marketing Agency You Can Really Trust
Wondering what makes us the best website design and development agency in the UK? Check out what our clients have to say about our services.
Why Brandix is Helpful for your Website Development Project
Reliable, Rapid & Renowned Delivery
In today's fast-paced, not to mention competitive world, we understand how much valuable time holds and how delays can put your business at risk. At Brandix, you will work with dedicated project managers who will ensure that you are on track with every update and that every strategy is approved beforehand. Additionally, we make sure that our team complies with the timeline specified by the client and consultants at the beginning.
Expert Web Designers & Developers
Our designers and developers, with years of experience under their belt, combine their expertise to give your business the representation it deserves. Our wide range of website service solutions makes our web development company the one-stop solution for all your website needs.
Collaborative and Communicative
Even though we work as experts putting in all the effort, we believe that clients deserve a say in how they want their website to come out more than anyone, which is why we communicate each of our plans with our clients and vice versa. This sort of collaborative and transparency-oriented approach allows us to cultivate long-term relationships with our clients.
WHY BRANDIX?
A Web Design Studio Offering Honest Advice, Industry Experience And Great Portfolio Of Work
With the current market dynamics, you need a reliable digital marketing agency to entrust your business to. You need someone who analyses your business, tells you exactly what you need, and then works to get that for you. And, particularly, why Brandix should become your go-to for web design and development services.
Over the years, our web designs have helped hundreds of clients boost leads and generate positive ROIs. Our long-term clientele and fantastic portfolio of work are enough for the quality of work we do.
Behind what we deliver lies astute planning, dedicated efforts, and expertise that comes from working on hundreds of projects similar to yours. It doesn't just entail building a website just to get the job done. But our aim is to help our clients generate long-term business value from them, and we give our best to help them achieve that.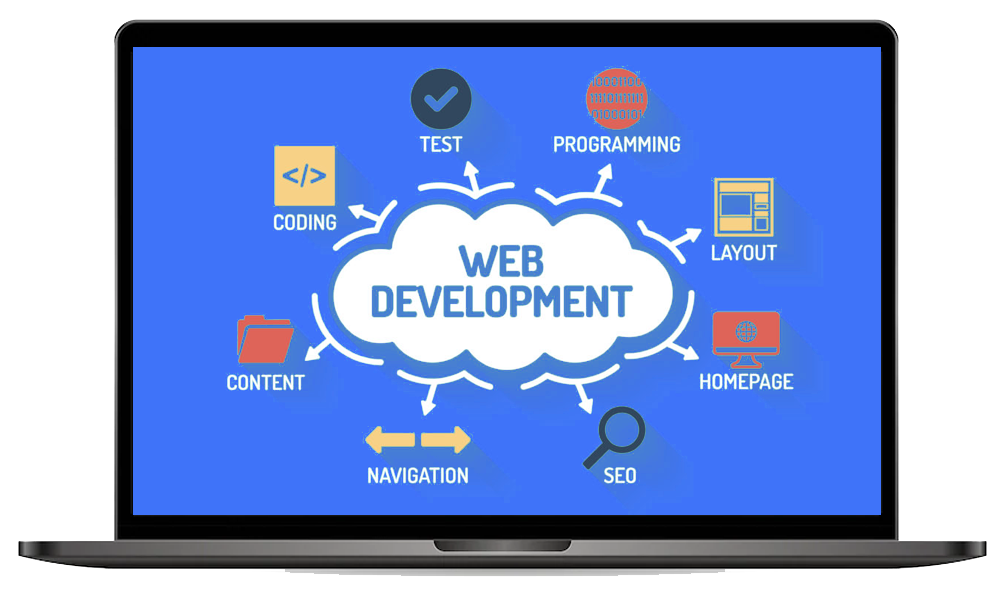 WE CAN BUILD STRONG RELATION WITH OUR CLIENTS
We Value Integrity, Quality and Transparency
Here at Brandix, we believe in dealing with the utmost transparency and honesty, especially with our clients. This is why the quality of work and customer service is something we pride ourselves on.
With extensive research on our client's industry and their customers, we devise the best possible solution that's suitable to your website needs and budget. We give our best to each project, and thinking of the client's success as our own helps immensely. Our experts complete projects in a way that they're scalable and easy to manage. Considering all aspects, such as mobile friendliness, responsiveness, clarity, and navigation, while building a website helps us achieve a quality, robust design that helps increase conversions for our clients.
Throughout the process, we send out weekly reports to our clients to keep them updated on all changes. The client clears any strategies we implement beforehand, and they are made aware of all the impacts and benefits it will have on the web design. This also includes all the additional costs and service charges that may occur due to it.
We Build WebsitesThat Leverage Creativity
TEAM OF EXTRAORDINARY PEOPLES
An Extremely Knowledgeable Agency That Work as Part of Your Team and Understand Your Brand
As mentioned before, we start off by listening and understanding. Learning more about what your brand is and what it stands for gives us a solid understanding of what you do and why you do it. This paves the path towards creating a strategic web design that conveys your brand message and showcases the unique personality it possesses.
We communicate with our clients throughout this journey of planning strategy, developing mockups, carrying out tests, and then finally coming up with a robust design that helps your business stand out. This collaborative process allows us to not only establish a good relationship with our clients and achieve what they aimed for in terms of design but also give their websites the quality and sense of uniqueness to catch the eye of users
Whether it's an application or a site, every one of our processes goes on under one roof. Our team works in an integrated way that establishes the flow of work. Not only does this make it easier for us to manage, but also for the client to track progress.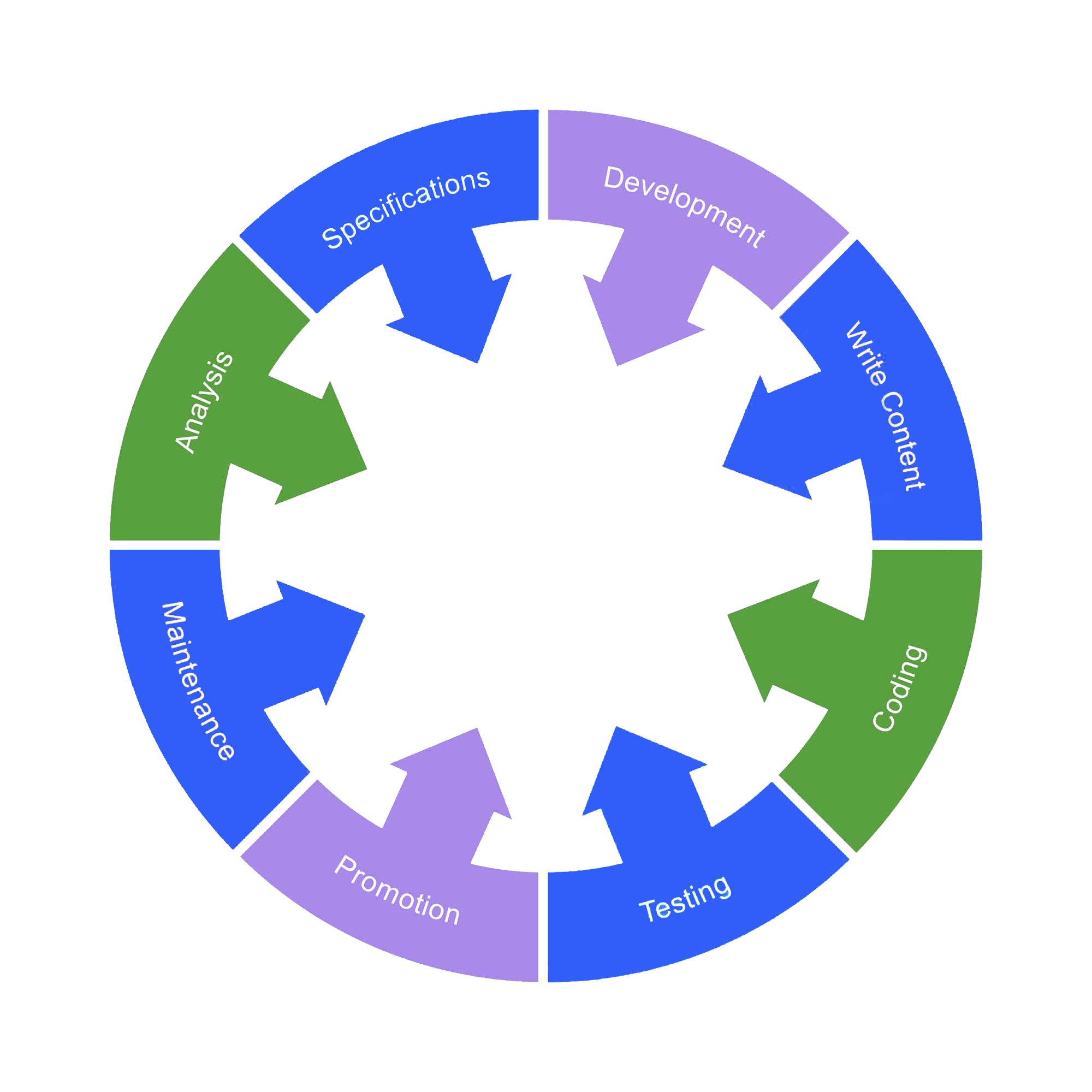 OUR WEB DEVELOPMENT SERIVCE INCLUDE
Custom Web Development
Showcase your brand's unique personality and essence to the world with the help of our custom website design services. The custom design is created keeping your business goals in mind. With our creative expertise and client ideas, we are able to accomplish the custom design that gives your brand a sense of identity and tells a brand story the world deserves to know!
HTML5 & CSS3
HTML5 & CSS3 have revealed revolutionary ways towards successful web designs and developments. The new features in the CSS assist the designing process and help create an attractive user interface, whereas the HTML element gives websites the right look and UX. Experts at Brandix harness the full potential of these two programming languages to develop an appealing, aesthetic, and fully functional and responsive website or web application that helps you drive back traffic.
Custom PHP
From Facebook to all the vast websites in the world are built using PHP. Brandix custom PHP services can help you build a website with a sophisticated and scalable backend and a user-friendly front end.
Javascript
Need something different from the ordinary? Something that makes your business stand out in the industry? Our javascript developers are here at your service. In addition to the bespoke design and appealing graphics, javascript helps create functional websites that are easily scalable and manageable.
Laravel
Laravel is one of the best PHP frameworks and a popular choice for web development projects throughout the world. Web artisans at Brandix prefer it due to its ease of use and versatility, meaning the development phase is much faster and cheaper than other web frameworks.
React
Years spent working on React since it was first released in 2013, our developers are skilled enough to deliver the exact design & performance your React JS development project requires.
SQL
Working on dozens of SQL framework projects, Brandix provides you with the best SQL developers, fighting your criteria to meet expectations and exceed them!
OUR WEB DEVELOPMENT SERIVCE INCLUDE
CMS Development
When it comes to developing a user-friendly and robust CMS solution, none beats Brandix. Our developers, equipped with the best tools and innovative ideas, offer customised solutions according to your business needs and preferences.
Wordpress
Famous for its ease of use and beginner-friendly nature, we develop dynamic websites based on WordPress that allows you to modify texts, fonts, and content and sell products quickly.
Wix
Sell online, start a blog, or organise events. Wix helps you promote your business and build your community. It allows you to create a website that can easily be scaled and managed once your business grows.
Joomla
This widely used CMS platform establishes a flexible system that can be easily scaled a lot in the future. You can customise it according to your brand developments, and it is smoothly run on most servers.
Drupal
Another flexible and extensive CMS option that allows you to remove and add features to revamp the entire outlook of the website. You can use different modules, themes, and texts to give your brand the representation you like.
Shopify
Famous for selling products and services, we build websites based on Shopify that help you manage inventories, take in orders, upload blogs, content, etc.
Magento
With this incredible, open-source CMS mainly used for e-commerce, you can manage and modify everything within an e-commerce store.
Scope of Web Development in Business
In today's day and age, a website matters more than anything to a business when it comes to reaching out to people online. A website serves the purpose of a billboard for a brand – except that it is so much more functional. Not only does it represent a brand, but it also allows users to interact, engage and eventually convert for a business. Therefore, developing and managing a website that will enable your business to be more efficient and lucrative is ideal, especially if you're completing an online-based brand.
With the remarkable advancement in web development and the launch of websites, there's an incredible scope for web development and design in business. With technologies like Machine Learning, Artificial Intelligence (AI), and Data Science becoming more prevalent in terms of application, they can play a huge part in advancing web development and business opportunities
Frequently Asked Questions
1. Will my website be mobile-friendly?
Yes. All of the websites we built, depending on the framework we use, are mobile-friendly or, in programming terms, responsive. Since most searches, bookings, and orders are made on the go, our developers built websites that are catchy to the user and run smoothly on a mobile browser.
2.. How long will it take to build my website?
Deliveries here at Brandix are smooth and swift. Starting from scratch can take anywhere from 2-5 months, depending on the functionality and finishing a client wants.
3. What is CMS, and why do I need it?
A content management system, or CMS, is a software that allows website owners to organise and manage their websites in a much more systematic and productive manner.
4. Do you only create WordPress websites?
No. even though WordPress is the trend nowadays, mainly due to its beginner-friendly nature. In addition to WordPress, we can create websites using other platforms like Shopify, React, Laravel, and many more.
5. Do you also provide custom web design?
Yes, our services include custom web development services and custom design solutions tailored to your business needs.
6. Do you provide maintenance after development?
Yes. Even after the project is completed, we provide maintenance support to our customers on the websites we have developed to ensure you can get maximum and long-term benefits.
7. Do you test the projects?
Of course. Our team runs the design through a step-by-step testing process to ensure that it functions perfectly before delivering our web solutions to our clients.

Have a question about our services? Reach out to us now and get our highly effective web design and development services.