Analyze Your Website With "Brandix" To Feel Better Experience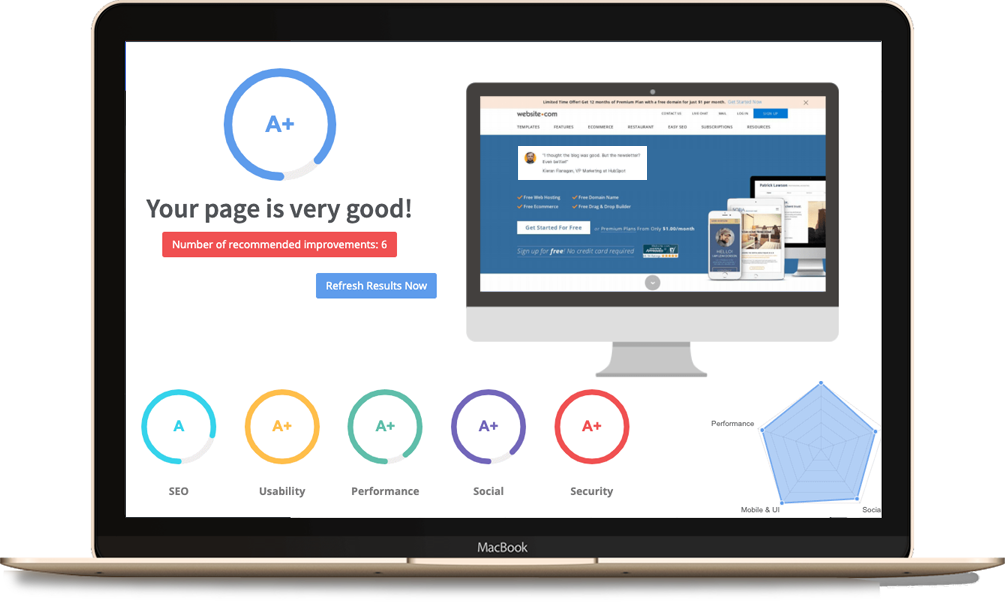 ENHANCE YOUR SITE CREDIBILITY WITH BRANDIX
What Is Website Audit?
A technical website audit is a thorough examination of your website, typically done before a large-scale search engine optimization or a redesign. An audit aims to give webmasters a complete analysis of their website's speed, health, and overall performance. Since Google's algorithm favours sites better suited to their user's needs, it will prioritize optimized, well-designed websites that run smoothly.
Providing you with a complete outlook of your site helps you figure out the glitches that may be harmful to your site's health and highlight the parts where there's a scope for improvement, showing how you may be able to optimize further and improve your site. Brandix's website auditing services help you devise a strategy that enhances user experience and improve online marketing strategies to help your business grow!
BRANDIX SOFT (BOOST YOUR BRAND)
5-Star service from the Marketing Agency You Can Really Trust
Wondering how our website audit services can improve your brand? Hear what our previous clients have to say about our services.
What are the different types of website audit?
Technical Audit
For your website to rank higher, it must be user-friendly and run smoothly. Our experts dig deeper into the technical elements, such as coding and development of your website, to spot the bugs that might be causing trouble for search engines to crawl to your website and why your website is failing to rank higher.
SEO Audit
Search engine optimization plays a significant role in high rankings. In the SEO audit, our team analyzes your offsite and onsite local SEO strategies that might hinder your business's growth.
Content Audit
Our content audit entails an examination of all the content on your website that helps identify relevant issues in your content. Website issues might confuse google bots, despite your website being fully optimized, resulting in poor website ranking and traffic generation
Competitor Audit
A competitor audit gives you information on how and what your competitors are doing to drive your target audience toward their business. Armed with these insights, you can strategize better and gain that competitive edge in the market.
Traffic & UX Audit
As mentioned before, a website has to be user-friendly and efficiently designed to drive traffic. A UX/Traffic website audit service assesses the user experience of a website. It gathers data demonstrating where users are running into issues so you can eliminate them in your redesign.
Structure Audit
Another great way to drive organic traffic is to have proper Schema markup on appropriate web pages with increased use of rich snippets. Using a structured audit, we check whether or not you're using your schema properly and provide recommendations on how to utilize this code better.
MAXIMIZE YOUR WEBSITE PERFORMANCE WITH BRANDIX
Why Is It Important To Audit Website?
Not all websites are built the same. Some have been up there, with their design and content unchanged for decades. Some use poor content management systems that do not support good SEO practices. Others are built by developers with no experience in site architecture or awareness on how to boost visitor experience. Even if your website doesn't have any of these problems, it definitely has some.
Maybe you suspect your site is running too slow but can't figure out why? Maybe it's not ranking high enough, even though you've done everything you're supposed to. You might suspect a problem with content duplication but don't have the tools to verify it. That's where we come in!
Brandix Website audit service is designed to investigate all possible factors influencing your website's ranking and user experience – everything from essential on-page elements like title tags to comprehensive sitemaps. We'll thoroughly examine your website and determine precisely what your marketing and redesigning strategy needs.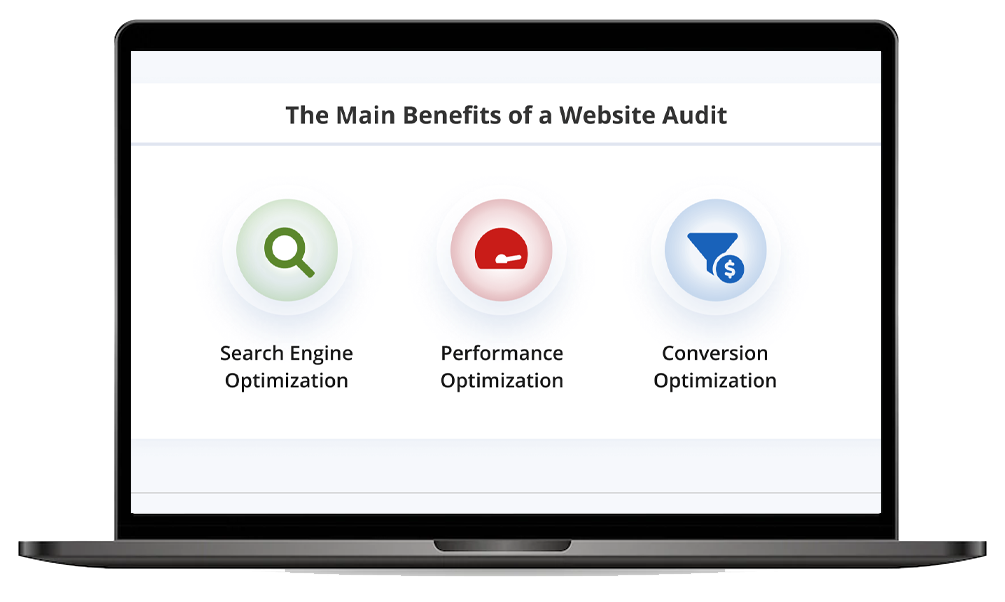 Who Can Benefit From a Website Audit?
A website audit helps improve your user experience and optimization, which consequently helps your website rank higher in the search results. By determining problems with your website content and offsite and onsite issues that might divert your traffic, you can finally address your performance issues and fix them. These fixes will increase your site's search value and make it more appealing to new and returning visitors.
While a website audit service helps evaluate your current content quality and performance, it also allows you to update, repurpose and optimize your existing content for higher online engagement and site visibility. Additionally, you can measure how well your marketing strategy is working regarding generating leads and conversions.
Bloggers who link to your content frequently, sites that have proven rich in leads, and websites using similar keywords might all be potential affiliates that you can partner up with. And they can be discovered by examining the citations of our business online. A website audit can uncover these lucrative opportunities and other potential sources of generating direct revenue. While it does all that, every factor and benefit goes back to adding value to your website and ultimately benefiting the business owner.
AUDIT YOUR WEBSITE PROFESSIONALLY WITH BRANDIX
Conduct a Website Audit Yourself
Or Hire An Agency?
You might have to ask for some help from your friends in IT for the technical side of it, but, for the most part, doing a website audit yourself isn't entirely impossible. However, if you're a beginner and aren't fully aware of how things work, it can be difficult and useless if you don't know the right place to look to find problems. Hiring a website audit agency really helps speed things up. You would want professionals who have experience handling hundreds of projects like yours, highlighting issues and providing recommendations on how to fix them.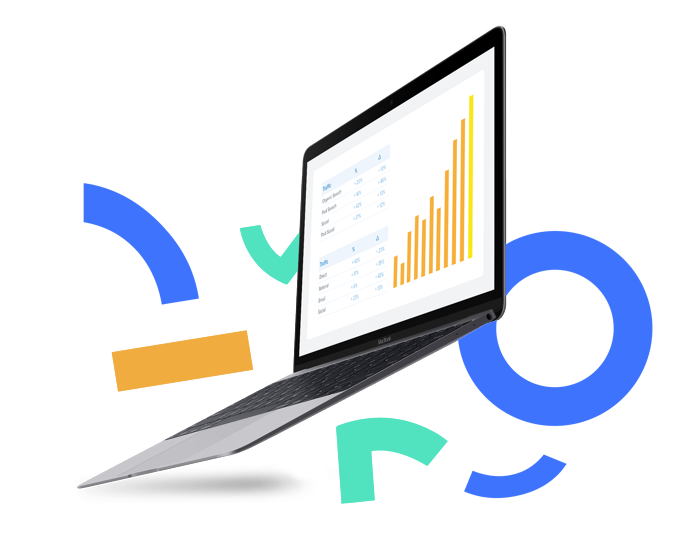 Why Choose Brandix To Audit Your Website?
Website Auditing Services at Brandix are the best in the market. Let's find out why!
Action Plan
Experienced in handling hundreds of websites, our experts at Brandix proceed with an action plan. With a comprehensive discussion session with our clients, we review your website goals, SEO history, competitor reviews, and how you would like to improve your website performance
Easy
Our process is as simple as it gets. All you have to do is request a callback, and customer care representatives will get back to you. We will compile a simple and easy report that will be easy for you to read & understand even as a new website owner. We did not compromise on quality.
Unbiased
We promise to be honest and totally unbiased when auditing websites. Our website audit reports are based on the expert, non-partisan opinions of professionals who have been working with us for years. We have professional team of marketing specialist that avalieble 24/7 for you.
Focused
We spend our time understanding your business and online growth goals, and that is where our interest and focus lie the entire time. We identify, fix, and move a step closer to what your business is trying to achieve.
Comprehensive
All of your website audits are thorough and cover many issues, from search engine anime to onsite bugs and user compliance.
Personalized
Every business is unique, and so is our personalized website audit service. Our customized service will fix and improve every element of your website for you to witness its rapid growth within weeks.
SAY GOOD BYE TO ISSUES OF YOUR SITE
What Happens After The Audit?
A comprehensive website audit helps you identify issues and areas of opportunity for improvement in your website. Equipped with this knowledge, you can take your business to the next level in terms of user experience, generating traffic and revenue.
After the audit comes the most crucial part – implementing actions, outcomes, and strategies to lead you toward your business goal. Some things are easy to implement, whereas some are more difficult and require skills and technical know-how to be handled successfully. If needed, our experts will assist you in any way they can.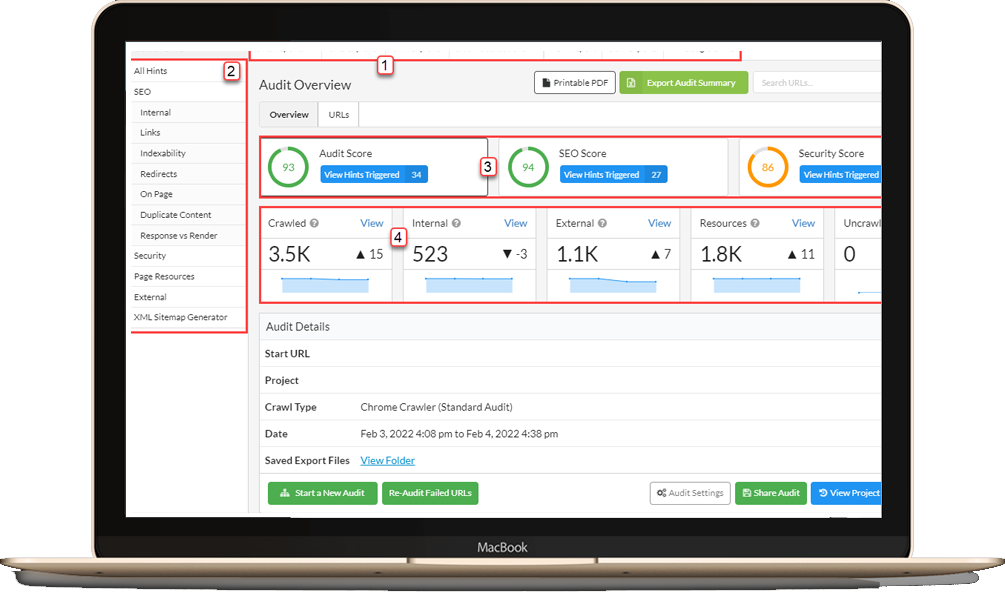 Ready To Make An Impact? Let's Get To Work?
Establish your course of action with a robust strategy and witness your business exceed expectations!
Integrity
We believe in dealing with the utmost transparency, especially while dealing with our clients. You'll be updated and kept well-informed.
Value
Aligned with your business goals, we help our clients accelerate growth, building competencies that help them create value.
Excellence
Working with the best of the best, each service we perform showcases experience, excellence, and finesse.
We Will Give Performance Recommendations For Future
When clients request a website audit service, we put their site under a microscope to establish its current performance and health. We find out what pages work, what don't, and which ones need improvement. At every point where we find scope for improvement, our field experts provide you with solid, actionable advice on what to do next. We will not just provide you with a website audit service but truly align ourselves with your business goals and help you out in any way we can to give your website the value it needs.
Frequently Asked Questions
1. What is an SEO audit?
An SEO audit is a process that analyzes the quality, performance, and health of your websites. It helps webmasters figure out where their websites stand in regard to the best SEO practices and in comparison to other competitors in the space. An SEO audit should address everything from your organic ranking profile to the UX and design. It must be presented as a clear roadmap with areas of improvement and actionable steps to enhance your online presence.
2. How much time does a website audit take?
The time spent on a comprehensive website audit varies from website to website. Even though it takes around 2-6 weeks on average, two factors influence the time spent on a website audit.
The size of your website. The larger your website is, the more pages there are to analyze and navigate through.
The quality of your website. If you have a low-quality website, it will require a significant number of recommendations and updates that will increase the time required.
3. How often do I need a website audit?
Most companies do a website audit once or twice a year. Even if your website is getting regularly optimized and updated with pages, customer features, and design, we recommend you perform a comprehensive website audit at least once a year to ensure stable performance and ROI for your business.
4. Can any website have a Website Audit completed?
Yes! Our website audit service is customized to provide observations and recommendations for all types of sites.
5. What happens after I sign up?
Once you sign up, our customer care representatives will get back to you with a questionnaire to collect your business information before starting to work on your website.
6. How does a website audit service differ from a website audit tool?
Multiple aspects of a comprehensive website audit service require critical thinking and customization. A tool cannot fill these gaps and provide the unique consideration needed throughout the analysis. Therefore, a website audit tool can not provide comprehensive, in-depth, personalized feedback and recommendations to boost your organic profile the way a website audit service can.
7. Do I need a Website SEO Audit if I have subscribed to GMB Management or Link Building services?
Yes! Each of these services is designed for different areas of your online SEO. Google My Business Management covers everything related to your GMB profile, whereas the link-building services take care of the backlink strength of your pages to help them rank. However, a website SEO audit service ensures that your website is in good shape and health and that your pages are optimized correctly.
8. How are your website auditing services different?
The level of precision and experience is what makes us different. Not to mention the comprehensive reports that outline your site issues, provide solid advice, and help your digital marketing team devise the right strategy.

Connect with us now and let our experts conduct an in-depth audit of your website.